Welcome to the Bibleman Fandom Page!
Miles Peterson a man who had it all. Wealth. Status. Success. Still something was lacking. Miserable, alone, his spirit beaten, Miles Peterson gave up. Then in his darkest hours the words of a single book began to change his life. And at last Miles felt the burning desire to know God. Inspried by The Word of God, and equipped with unyeilding faith Miles pledged to fight evil in the Name of God. As Bibleman!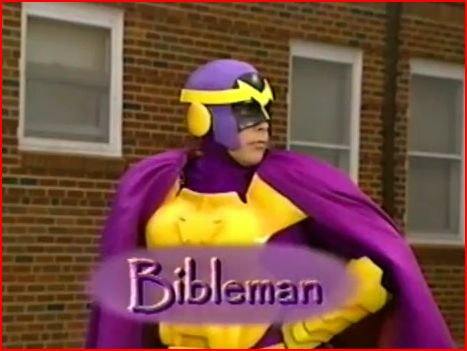 The Different Eras of Bibleman
There have been 4 distinct eras of Bibleman
Willie Aames portrayed Miles Peterson as Bibleman from 1995-2004. After he retired the purple spandex, Pastor Robert T. Schlipp took on the role of Josh Carpanter as Bibleman from 2004-2010. After the success of the home videos, Willie Aames decided to take Bibleman on the road for The Incredible Force of Joy LIVE in 1999 (which received a VHS release) Which was followed by 4 more live tours with subsequent episode releases. Along the way there were a few different companies that took over the rights of Bibleman, Sparrow Records, who originally had the rights, passed them along to Pamplin who passed them along to Tommy Nelson. After Combating the Commandant of Confusion, the final live show, there was a period of silence from the Bibleman world, everyone assumed that Bibleman was over.
That was until late 2015, B&H Publishing announced that Bibleman would be returning once more! This time in the form of an animated series!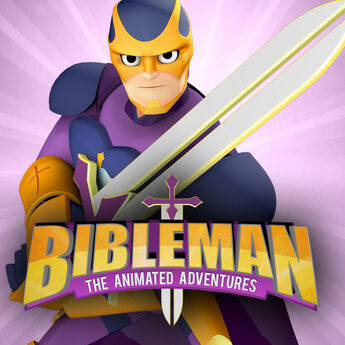 Bibleman/Josh Carpenter this time being voiced by Josh Snethlage, is joined by Biblegirl (Nicole Bauman), Cypher (J.J Gerber) and Melody (Kylie Mccullough), as they take on various villains from past live action episodes, as well as some new bad guys!